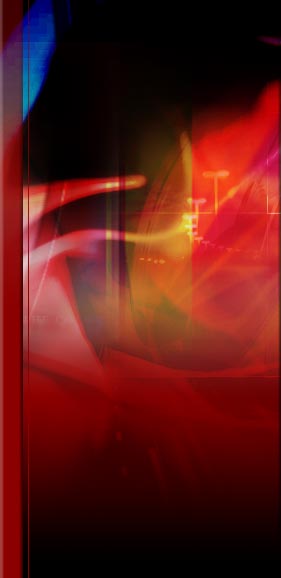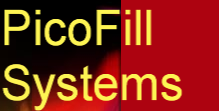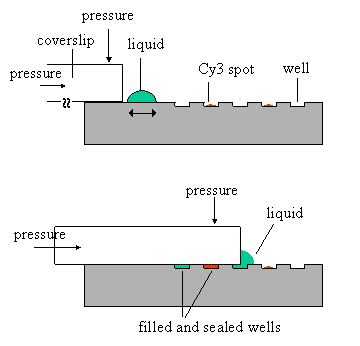 Principle. Liquid is rapidly pushed into wells by means of sliding a coverslip across the surface. By applying pressure onto the coverslip in verticle direction, the liquid take-up between coverslip and substrate is minimized resulting in "bonding" of coverslip and substrate. This prevents evaporation of the liquid from the wells for hours up to days.

Applications
- Assays
- Chemical reactions
- Crystallization
- Bacterial- and cell growth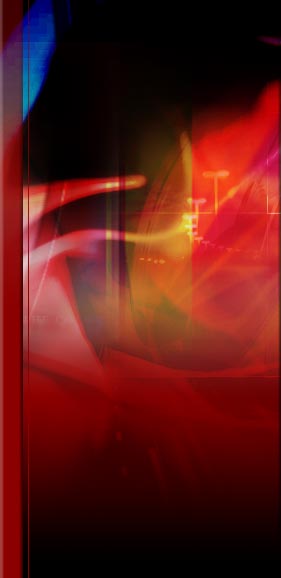 CoverslipFilling (The filling action is shown from the side and from the front). Etched wells on a microarray are filled with an aquaous solution by moving a glass coverslip and liquid across the wells. The filling speed is low (1 mm/s) to show the filling principle in detail.